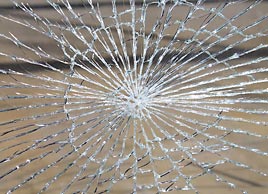 Damages Undetected upon Move Out of a Rental Property
Sometimes it's the intent of the tenants to conceal damages so that they go undetected until later, after the move-out inventory has been completed.

Covering up pet odors is a good example. The tenants mask the smell, but it only works temporarily. They can do the same thing with some types of carpet stains. Sometimes the damages are just not noticed because they are not obvious.
The law in Georgia is very specific about deducting from the tenants' security deposit to pay for estimated damages. The landlord is required to do an inventory of the property condition within three days of the date the tenants vacated the premises. The tenant does not have to be present, but should be. Regardless, the landlord is required to deliver to the tenant a copy of the move-out inventory with estimated damages listed. Delivery must happen with the three day period after move out.
Tenants have the right to dissent if they do not agree with the landlords' findings and estimates. They also have, by law, five days from the date of vacancy to file this dissent with the landlord. Landlords are not required to debate the findings, only to acknowledge the tenants position. If the tenants wish to pursue their dissent, they can file in small claims court and let a judge decide what's proper. By law, they can only have the court rule on the specific items of dissent. Nothing else can be later added to their complaint.
In the event that latent damages are detected after the move-out inventory, the owners may have a right to demand compensation from the tenants. But the compensation cannot come the from tenants' security deposit. They would have to pursue it through litigation just as the tenants would for dissent. This is sometimes hard for our landlord clients to comprehend. But if we do not subscribe specifically to this law, by statute, the penalty would be three times the amount of the deposit plus reasonable attorney's fees, if the tenant were to pursue it.
Looking to find a trusted property management company in your area? Contact 3 Options now.

Terri Clair, Managing Broker
3 Options Realty, LLC., CRMC®, The Green Broker
678-397-1282
Terri@3OptionsRealty.com
http://www.3OptionsRealty.com

The author of this Blog is neither an attorney nor an accountant. Nothing written should be construed as legal advice. Conclusions conveyed are outcomes based upon practical experience and should not be depended upon to be a common outcome of other similar circumstances. Consult with a professional before making tax or legal decisions.