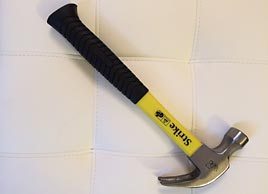 Choosing a Property Management Company and Its Maintenance Services Policy, Part II
It could be a good thing, if the contractors it hires do good work and do it for a reasonable fee. It could be a bad thing if the property management company and the vendor have a cozy, but veiled side deal, by which the property management company earns a little money each time it refers the contractor. By most standards, such side-agreements are considered unethical, and if not fully disclosed, illegal in most states. But that does not stop ingenious minds from finding creative ways to sidestep the law. How can you know?
If the rate you pay seems to be market rate, then you may have one of those surreptitious deals going on behind the scenes. In a fully legitimate arrangement, you should enjoy a benefit due to the economies of scale offered by your property manager. It is for this reason that most vendors will discount their services—because by doing so, the vendor secures and maintains a favorable relationship with the property manager. If the property manager is truly looking out for the best interests of the property owner, it will pass this benefit along to the owner. If not, it might suggest that the vendor go ahead and charge full market rates and kick-back the difference to the property manager. Sometimes this process is accomplished by having the kicked-back funds routed to a wholly owned subsidiary of the property management company, so that it can claim, at least technically, that the funds are not coming back to it.
This is nothing but smoke and mirrors though, and the result is pretty much the same as if the fees were coming straight back to the property management company itself. Ask some probing questions about the relationship between your property manager and the vendors it will choose to do the maintenance work on your property. You have a right to know, and an economic interest in the answers. There is one more vital point to discuss about this, and due to space constraints, I will talk about it in my next BLOG.
Daniel R. Wilhelm
Managing Broker
3 Options Realty, LLC.
http://www.3optionsrealty.com
Phone: 678-397-1282