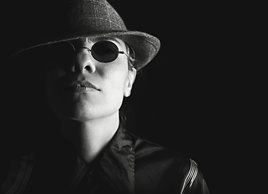 Criminal Background Checks of Tenant Applicants
If you don't, you probably should. But even if you do conduct one, is it any good?
If you self-manage rental property and you do not do a criminal background check, you are setting yourself up for disaster. It is probably just a matter of time. But you may be lucky. Truly, it is very hard to detect a crook through casual conversation, and it may not even be detectable through your application screening process, especially if you are not trained on what to look for. Tenant screening is not a job for the novice. In fact, if someone looks too good to be true on paper, be careful, because they may really be too good to be true.
If you do conduct a background check, is it worth the money you have paid for it? If you buy a service but don't get the answers to some pertinent questions about what the check actually screens for, you may be wasting your money. Not all criminal background checks are created equal. These checks can be done at a variety of levels from municipality, to county, to statewide, to multistate, to national. The results will certainly be different. If you want a comprehensive check, it will be expensive. So if you are paying just a few dollars for your service, you may be receiving nothing but a false sense of security. There was a time when I did hundreds of background checks, and over that 7 year period only returned one domestic violence case. I have since learned that the service I was using just didn't really go deep or far enough.
If you hire a professional management company to manage your property, there is much less of a concern about hooking up with diabolical tenants. Crooks would prefer to feast on the unsuspecting private owner than take a chance on tangling with a professional management company. So if you self-manage, it may well be worth paying for the thorough check. Ask your service provider what level they are checking.

Daniel R. Wilhelm
Managing Broker
3 Options Realty, LLC.
http://www.3optionsrealty.com
678-397-1282

The author of this Blog is not an attorney. Nothing written should be construed as legal advice. Conclusions conveyed are outcomes based upon practical experience and should not be depended upon to be a common outcome of other similar circumstances.