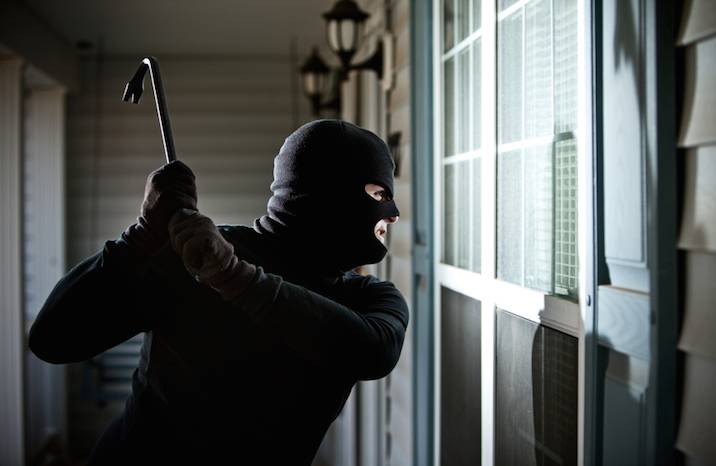 Preventing Crime on Your Rental Property
As a rental property owner, security is critical for peace of mind and investment growth. Crime is common if you own real estate in an area; guaranteeing tenant safety goes a long way in setting you apart from other landlords. In addition, the law mandates that landlords or property managers provide a safe environment for tenants. It is vital to understand that crime can happen suddenly, and even if you are not a victim yet, it doesn't mean you are safe. At 3 Options Realty, we know the damage insecurity can cause for rental investments, and we recommend the following tips to help you prevent crime.
Maintain Interior and Exterior Lighting
A well-lit property is aesthetically appealing and deters trespassers and criminals by illuminating all the dark spots. The best way to guarantee strategically installed lighting fixtures indoors and outside is to hire a professional technician. If you prefer a more hands-off approach, hire a property management company. We consult landlords and tenants to ensure the entire premises are adequately lit. In addition, property managers work with certified technicians and contractors, so you don't have to worry about quality of service.
Ensure Safety Features Meet Requirements
Landlords should regularly check several safety features and ensure they meet set requirements. Whether it's a faulty lock, malfunctioned smoke detector, or a damaged door, it is vital to address these issues before they compromise your tenants' safety. Some areas have safety codes for rental property owners, which can cause legal action or hefty fines. Before leasing your space, check which features and crimes you could be liable for.
Choose Quality Tenants and Educate Them
Criminals are usually not strangers trying to break into your rental building, but bad tenants can also commit crimes in the area. With that in mind, landlords should conduct a thorough background screening to guarantee trustworthy and quality tenants. We leverage extensive industry knowledge and expertise to help you enhance the screening process and mitigate evictions or illegal activities in the future. The last thing you want is a criminal living on your property, posing safety concerns and affecting your return on investment (ROI).
Prioritize Landscaping
Another crucial factor to consider when creating a safe environment is the landscape. Although proper outdoor lighting helps illuminate dark spots, prioritize trimming overgrown shrubs and trees. Burglars and other criminals may hide in unkempt yards, and routine landscaping can ensure these scenarios don't happen. It is also essential for landlords and property managers in Milton to schedule regular yard maintenance to enhance curb appeal.
Hire a Property Management Company
Many responsibilities come with owning rental property, from receiving lease applications and conducting background checks to rent collection and regular maintenance. All the duties can overwhelm you, especially if you have other obligations that demand your time. 3 Options Realty can handle all the heavy lifting, making ownership stress-free and lucrative. Contact us today to schedule an appointment with our expert property managers. Let us help you enjoy owning real estate without compromising quality and tenant satisfaction.